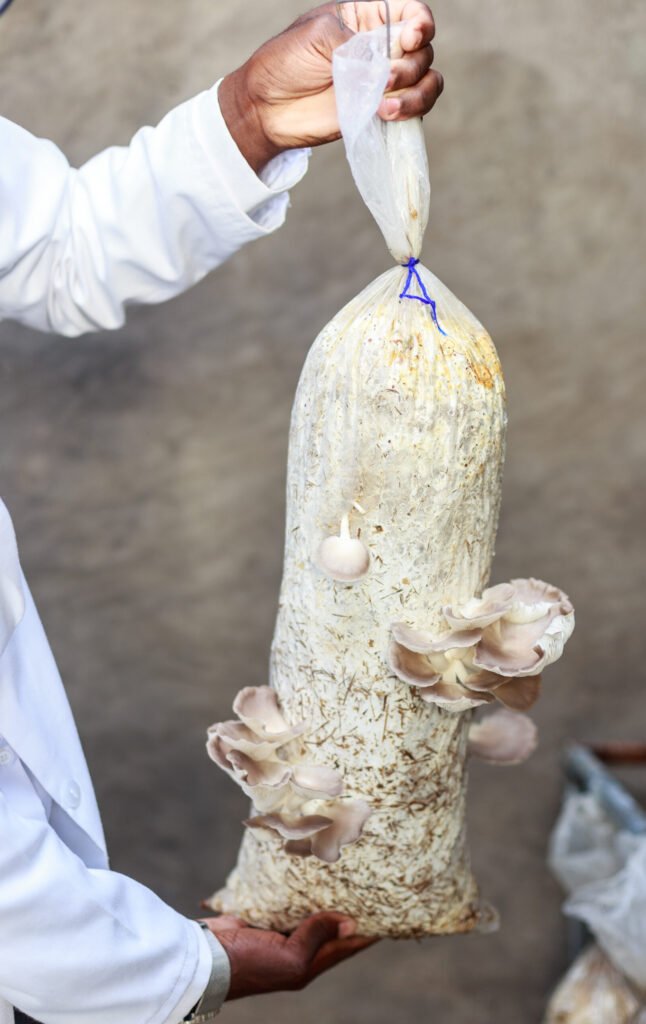 PRACTICAL MUSHROOM CULTIVATION TRAINING
We provide practical training on mushrooms cultivation starting from N$ 4999.95 (full package). Customized training options based on your budget also available… Talk to us. 
The mushroom cultivation training full package price includes:
The Practical Mushroom Cultivation Training + Spawns + Grow kits + Practical manual + 3 Months consultation support + Certificate of Attendance.
Our training can be offered face-to-face or online.
It is fully customized based on your needs, target production capacity and/or budget.
We offer the practical training on 🍄 Pleurotus species (Oyster mushrooms), 🍄 Lentinus edodes (Shiitake mushroom), 🍄 Agaricus bisporus (Button mushroom), and/or 🍄 Ganoderma species (Reishi mushroom).
When?
Customized based on your availability. Contact us now to book your slot.
Where?
Ndaka Mushrooms and Processing Mushroom Farmhouse, Onethindi-Olukonda Road, Onethindi, Oniipa, Oshikoto Region, Namibia.
Arrangements can also be done to receive this face-to-face
training
at the comfort of your own place (extra costs might apply).
Otherwise, the training can be offered via Zoom or Microsoft Teams applications.
How do I book?
Download the Practical Training Registration Form below OR Contact our team now: +264 85 2075522 | info@ndakamushrooms.com